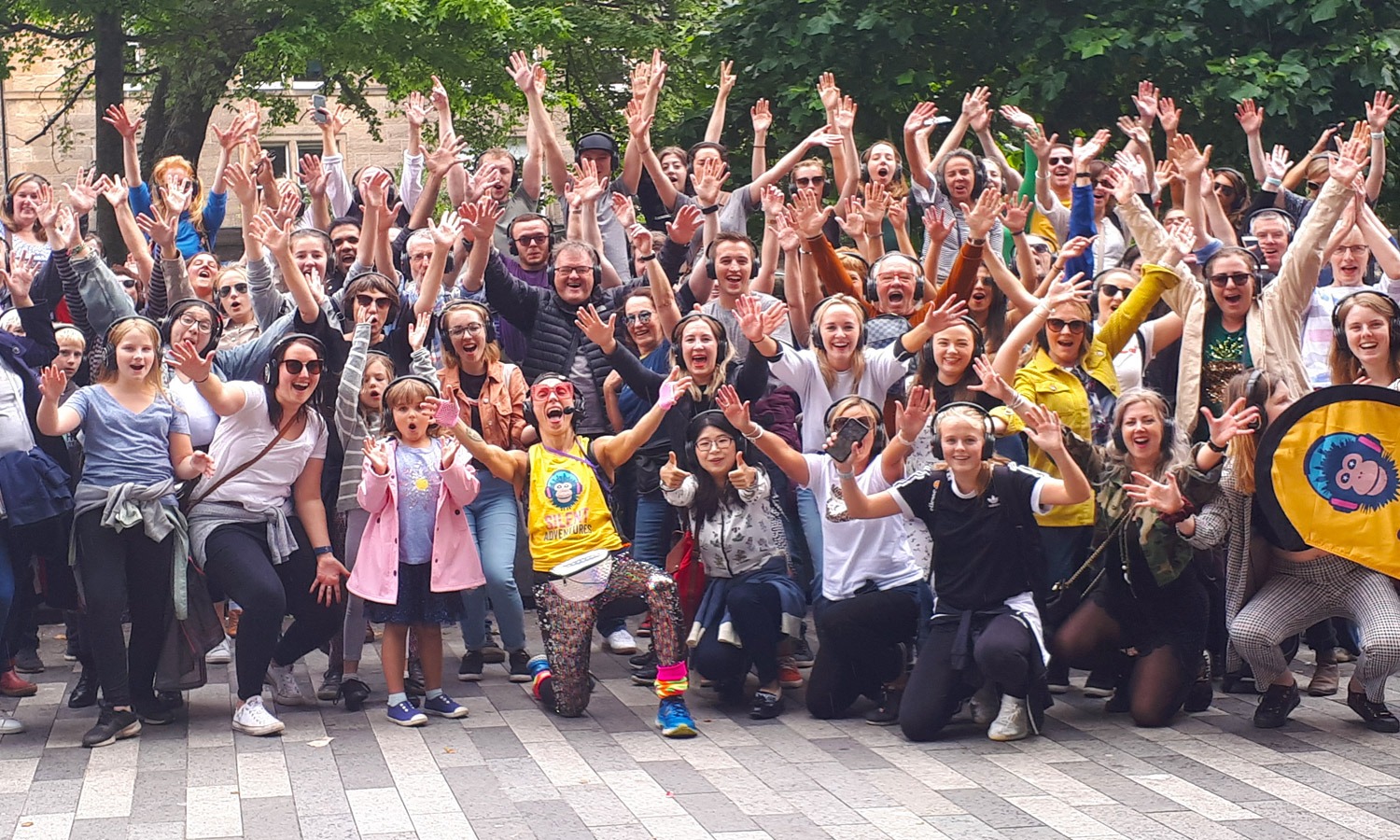 We think there is nothing better than a freebie. Thats why this January our guides are going to be out and about the streets of Dublin with a bunch of New Year goodies to give away.
If you fancy grabbing some free tickets, gift cards and discount codes for tours then find one of our dancing guides and they will get you ready to dance your socks off.
So "what on earth is it?" we hear you ask. Well, it's a flash mob. It's a silent disco. It's a roaming, rhythmic riot of frolicking fun and general stupidity. Silent Adventures' state-of-the-art broadcasting technology allows us to take the party on the road…quite literally! We'll sing, dance and laugh our way through a jam-packed playlist of your favourite hits, theme songs and tantalising tunes from across the decades. And what's better…you can come along for FREE!
Shhhhindig!!!