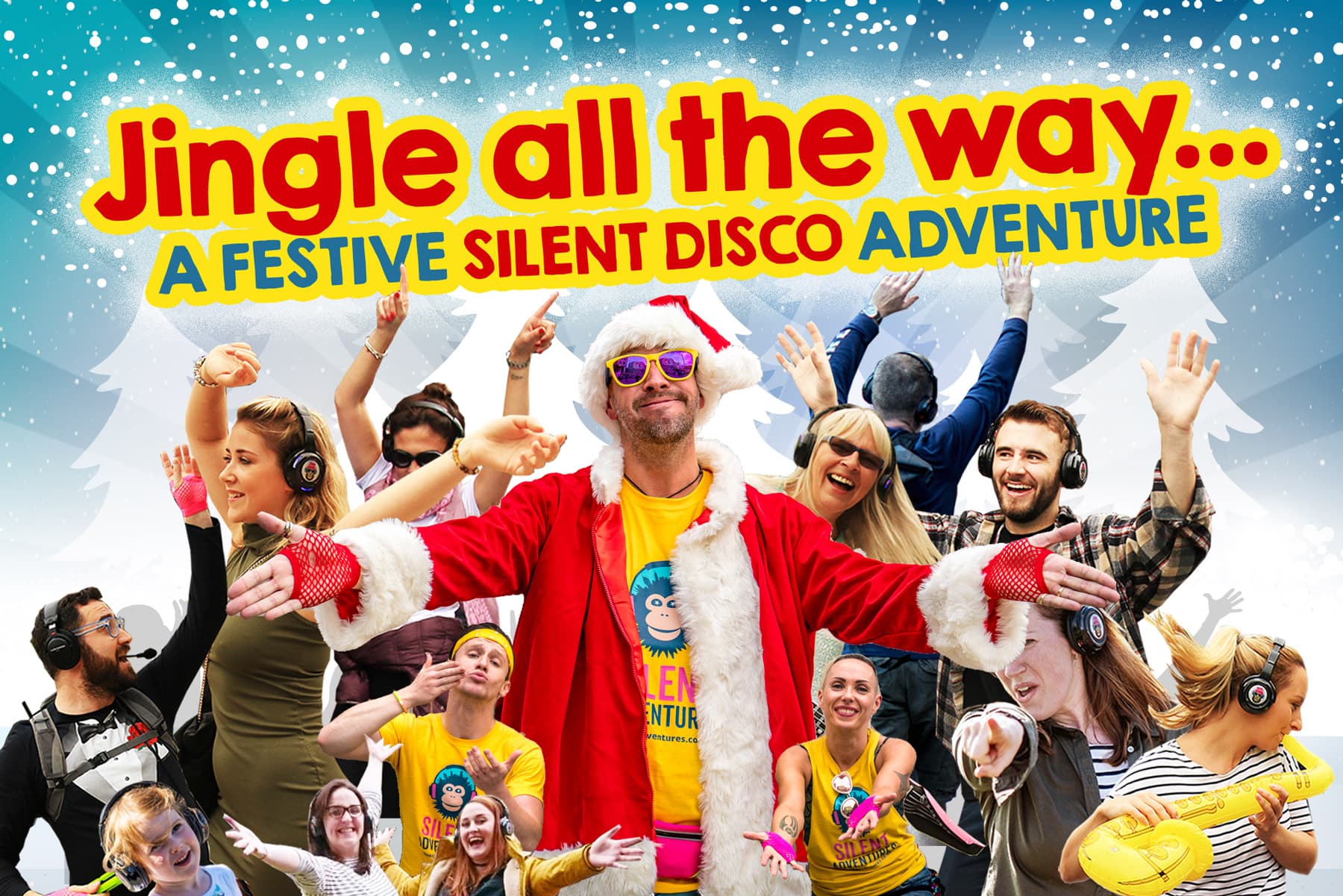 It's that time of year again, time to dust off the christmas tree. Spend a week untangling the lights and think of a way to keep granny away from the gin!
Fortunately Silent Adventures have an antidote to these tired Christmas traditions with a festive song and dance that is guaranteed to put the jingle back into your bell. Our festive little elves have been hard at work creating a festive playlist for you to sing and dance to, through the streets of Dublin.
Pop on our state of the art headphones, adjust your tinsel, and get ready to serenade the people of Dublin on our festive silent Disco Walking tour.
This tour is perfect for your office Christmas party or just to get you into the spirit of the season from classic carols to pop and rock from the 70's, 80's,90's we are going to bring you a very merry Christmas…