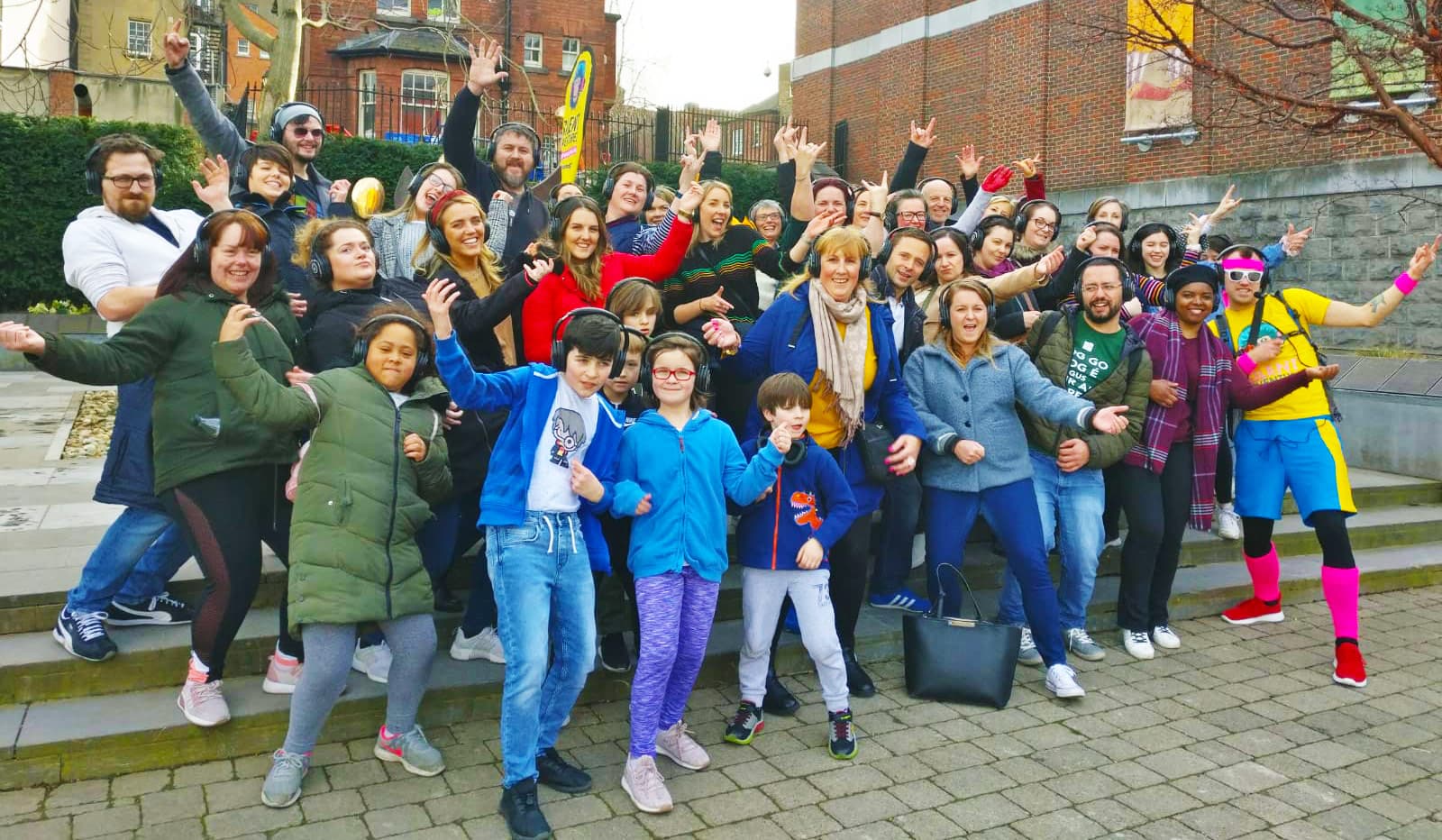 Hurrah! We officially launched our silent disco tours in Dublin on Saturday. Our adventurers were treated to some awesome tunes, some fancy footwork and some great craic on the quickest hour of their lives.
So what is a Silent Disco Tour?
If you haven't heard of us already you soon will. Silent Adventures 5* experience is a must see attraction. We kit you out with our high-tech headsets, warm you up with our awesome dance moves and then we set off on a riot of music. We play all sorts of tracks from Abba to Taylor Swift, Bruno Mars to Dolly Parton and don't worry if you have 2 left feet our awesome guides will be teaching you some funky steps to go along with them.
When and Where
Our tours start out at our favorite Dublin watering hole the Wild Duck Bar on Sycamore Street, Temple Bar. We meet there and get you ready.  As for when check out the booking page here for availability.
We can't wait to see your funky moves. Until then…
Keep Dancing! (quietly of course) 😉