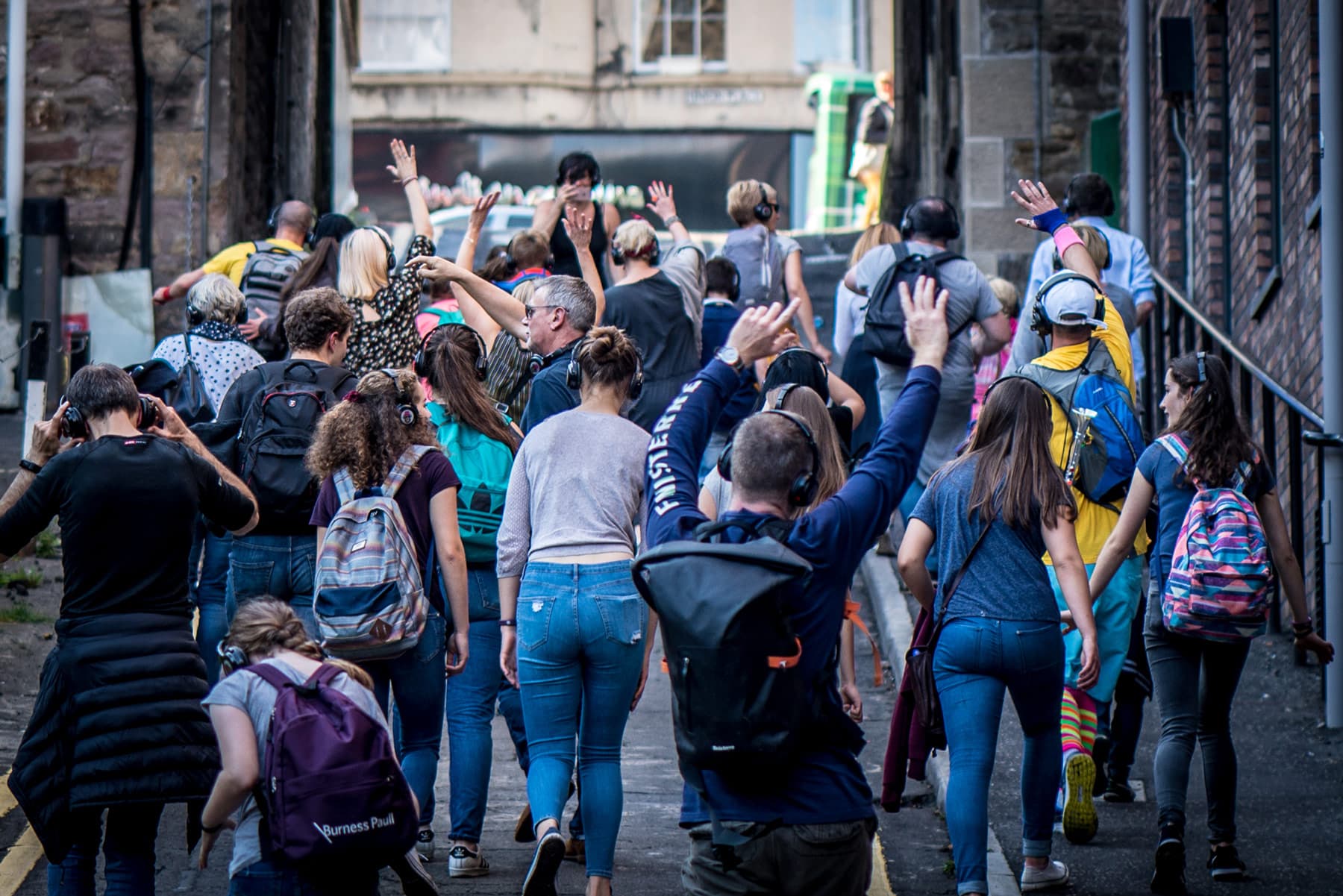 We asked our Director of Advanced Disco Moves in Dublin, David Wyatt, what you can expect on one of our silent disco dance tours in the capital.
"Well to be honest expect everything! Our tours are different every time we run them. Our music, our interactions with unsuspecting passers by, even our route is different. We do keep somethings the same, we start every tour with a gentle warm up to get those fancy feet going (we don't want any pulled muscles when you're strutting your stuff). Once everyone has found their inner disco diva we are ready to show Dublin what we are made of as we take you around the streets to an incredible selection of tunes. Our tours are a pop filled parade lasting 50 minutes to an hour.
We fill this time with a host of songs, from ABBA to Bruno Mars, Taylor Swift to ZZ Top we might even throw in a bit of a jig.
Our tours a family friendly and suitable for anyone from 5 to 105. You don't even need to be able to dance or sing there is something for everyone and we know you will leave entertained. We have an amazing bunch of guides who can't wait to boogie with you and welcome you on an amazing Silent Adventure… Shhhhhhhindig!"
Want to try it for yourself?